Netland targets 53 per cent increase in after-tax profit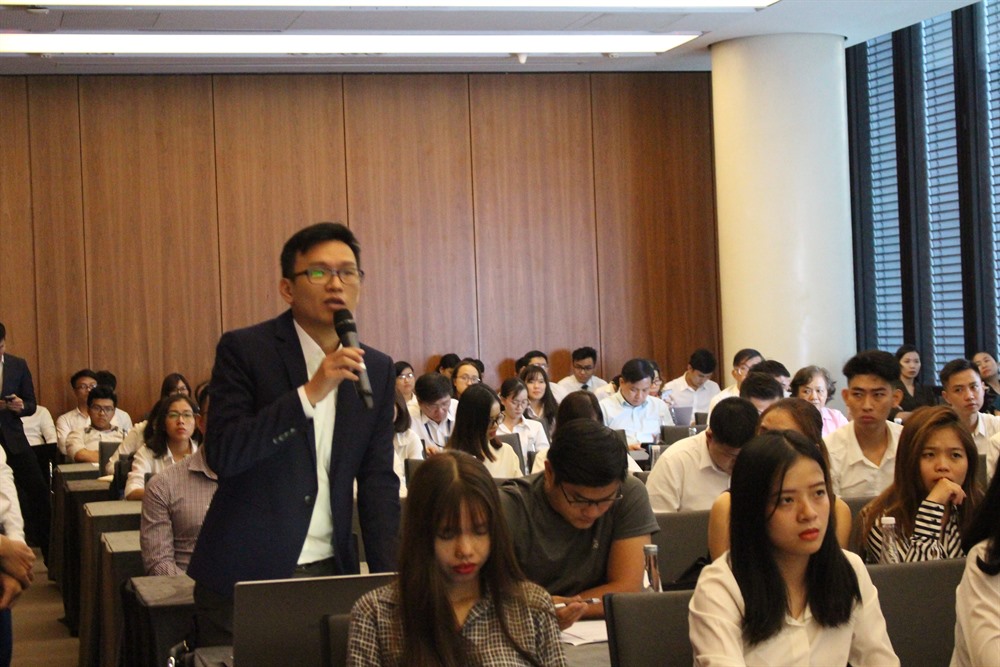 A question and answer session at a conference held in HCM City on Tuesday discuss investment opportunities in Netland. — VNS Photo
HCM CITY — Netland Real Estate Corp has set a target to achieve VNĐ110 billion (US$4.74 million) in after-tax profit this year, a year-on-year increase of 53 per cent.
Speaking at a conference on Netland investment held in HCM City on Tuesday, Huyễn Hữu Quang, the company's deputy general director, said it would focus on key markets such as HCM City and Hà Nội, as well as new markets such as Bà Rịa-Vũng Tàu, Long An and Cần Thơ, and foreign markets, including Japan.                           .
In addition to township projects and high-end apartments, the company will develop coastal hospitality real estate projects in Bình Thuận, Đà Nẵng and Nha Trang.
It will also focus on sales and brokerage services, and enhance mergers and acquisitions of companies and projects to create a land fund that will increase by at least 20 per cent per year.
The company will also seek cheap capital sources outside the country and cooperate with foreign partners to expand its markets, he added.
Trần Khánh Quang, the company's vice chairman, said that the domestic real estate market enjoyed good growth last year and the momentum would continue in the next few years.
"Many foreign investors have poured investment in the real estate segment in Việt Nam, as they think the market will continue to be a lucrative one. I think the market will grow by 10-15 per cent this year."
Netland listed on the Hanoi Stock Exchange (stock code: NRC) in early 2018 with stable stock prices last year. Shares of the company are seen as attractive to investors..
The company has three strategic partners: Sanei Architecture Planning, G-7 Holdings Inc and Anabuki. Sanei, in collaboration with Netland, has invested in a high-end apartment project in Nha Trang.
Last year, the company was named among Việt Nam's Best Real Estate Agencies by the Dot Property Vietnam Awards 2018. — VNS
http://bizhub.vn/markets/netland-targets-53-per-cent-increase-in-after-tax-profit_303503.html